EDIT YOUR PHOTOS PROFESSIONALLY ONLINE USING THE SNAPSEED ONLINE EDITOR.
Snapseed owned by Google+ brings you all the power of a standalone photo-editing application and delivers it to you online. You no longer need to download the app to use Snapseed online.
What can you do with Snapseed Online?
The Snapseed online editor provides you with enough features to rival other powerful standalone photo-editing such as Picsart.
You can crop, rotate, and enhance the appearance of your photos using Snapseed online. That's not all. You can also access advanced features like editing the exposure of the image, focus on a specific part of the image, etc.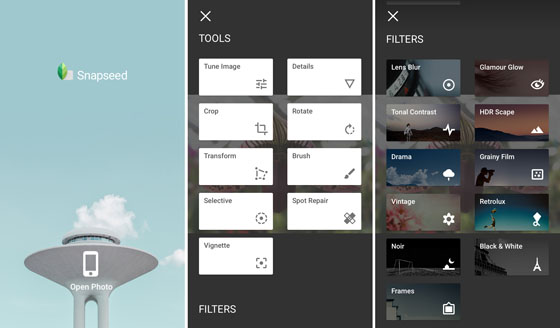 You can use various filters to enhance the photos. Snapseed allows you to adjust the intensity of the filters you choose or the editing you've done on the image.
How to Access Snapseed Online
You can access Snapseed online free by using Google+ with a Google Chrome browser as it is the only browser supported for now by the Snapseed online editor.
After logging in, click on photos and choose the image you want to edit. Click on "Edit" in the upper middle of the screen. Click on the "Customize" button and start editing your photos using the Snapseed online editor.
Features of the Snapseed Online Editor
Features of Snapseed include, but are not limited to:
Some of the features
Crop Function
Numerous Filters to choose from
Straighten function to arrange bent photos
Exposure editing
Colour editing
Details tool to allow you adjust the sharpness of the photo
Center Focus tool to allow you blur certain parts of your photo
The features available in Snapseed are very numerous and easy to use. By making good use of these features, you can be sure of a well-enhanced image.