Split Pic divides the camera into various sections and gives you many free layouts to select from. You will have the option to either blend the images together so as to make a unique special effect or make a sharp contrast between the photos in order to collage various images.
How it Works???
You begin by importing images or choosing a select layout take photos from the camera roll. You then have the option of choosing the order in which the images are taken and if you would like to view more layout options, you can just tap or click on the random button.
Make Your Images Look More Appealing With Split Pic Photo Editor
You can then either choose to blend the images together so as to make them look like one photo fooling other people who look at the photo or not to blend and keep the contrast looking sharp so as to show your artistic side.
This blend bar is available at the start so that you can view and test your image before moving forward to the process of editing. When editing, you can adjust the images, move the split bars or the images around, zoom-in-zoom-out, or choose from a variety of photo editing options such as rotate, crop, adjusting color, etc.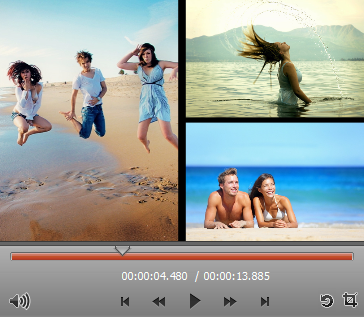 Split Pic also comes with 14 custom filters to choose from and you have the option of filtering each section separately so as to switch it up or making each with the same filter. After your done editing, you can save the image to your phone or share it directly with your friends on Twitter, Facebook, Instagram, Tumblr, or Email.
Split Pic Photo Editor Download Options
The Split Pic Photo Editor download is available for free on the play store for Android devices, Apple Store for iOS devices, and Microsoft Store for devices using Windows operating system. Visit your respective store and download Split Pic Photo Editor free.
Features of Split Pic Photo Editor Free Version
Optimized Sharing
The app has been completely optimized for sharing to social networks such as Instagram and Tumblr making it very easy for you to share the images you've edited and also giving you the chance to be featured on Split Pic social channels and Hall of Fame.
Wide Selection of Editing Tools
Split Pic Photo Editor Free version contains various new editing tools such as a placement tool that allows each picture to be moved around, a blur tool for you to blur the column lines when needed, and a tool allowing you to modify colors.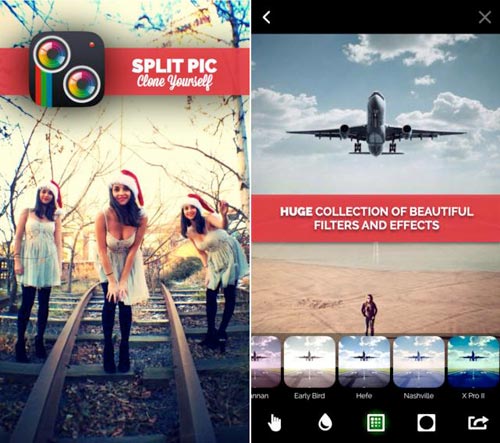 Filter Options
The application allows you to filter each image section separately so as to switch it up or make each frame have similar filter options.